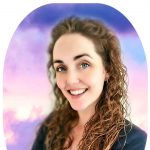 Pre-Accredited Counsellor and Psychotherapist | Life Coach |  Reiki Master/Teacher
Sarah Donnelly is a dedicated professional with a passion for empowering individuals to unlock their full potential. With a wealth of knowledge and experience in positive psychology, mindfulness, and guiding people through life transitions, Sarah is committed to helping her clients achieve the lives they truly desire.
Recognising that negative thoughts and self-limiting beliefs often hinder personal growth and goal attainment, Sarah specialises in assisting individuals in overcoming these obstacles. By focusing on what truly matters and facilitating transformative change, she enables her clients to reach their aspirations. Studies have consistently shown that ongoing support plays a crucial role in navigating challenges, achieving therapeutic goals, and maintaining long-term growth. Sarah understands the importance of this journey and is dedicated to providing unwavering guidance and assistance throughout the process.
As a Pre-Accredited Counsellor and Psychotherapist, Professionally Accredited Personal and Executive Coach, and Reiki Master & Teacher, she possesses a diverse skill set to address a range of client needs. Whether seeking Counseling, Life Coaching, or Energy Healing sessions, clients can trust in Sarah's unwavering support and exceptional care.


Sarah loves to study and upskilling to add to her services. Some of her qualifications to date are: