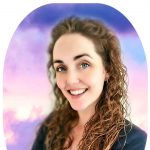 Life Coach, HypnoBirthing Educator, Reiki Master/Teacher
Sarah Donnelly is an optimist, an organiser, an innate carer, a lover of life, a wife and a mother to two fantastic kids! She has spent years studying in the areas of positive psychology, mindfulness and is an expert in supporting people through transitions in their lives.
She believes that each person has the power to live the type of life they want. However, a lot of the time negative thoughts and self-limiting beliefs prevent them from this life, and achieving their goals. Sarah can help you get where you want to, by encouraging you to focus on what's important and assisting you to change any unwanted patterns. It has been proven that people both achieve their goals quicker as well as maintaining these goals, with consistent support. Sarah will support you every step of the way. She will give you guidance and direction but you will be in control of whatever actions you choose to take and in turn, the outcomes you will achieve. 
Sarah is a professionally accredited Personal and Executive Coach, HypnoBirthing Educator and Reiki Master & Teacher. 
Whether coming to Sarah for Life Coaching, HypnoBirthing Classes or Energy Healing Sessions, you can be guaranteed 100% support and the utmost care!
Sarah loves to study and upskilling to add to her services. Some of her qualifications to date are:
Get in Touch
Life Coaching & Reiki based in Athy.
HypnoBirthing Workshops in Co. Kildare, Co. Carlow, Kilkenny and Co. Laois
Call me
Sarah Donnelly
0831984403
Mon - Sat, 9:00-18:00
Connect on Social Media
Facebook and Instagram @sarahdonnellylifecoach